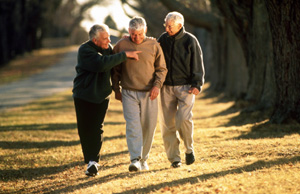 Lynn Carr, RN, MA, CCM, is the founder and owner of Alliance in Aging, a care management company established in 2001 to assist the elderly and their families with the challenges of aging.
Lynn Carr is a registered nurse and nationally certified care manager with over 30 years of experience working with the elderly and their families in private homes, hospitals, assisted living facilities, rehabilitation and nursing centers. She has been a licensed Nursing Home Administrator and Continuing Care Retirement Community Director of Nursing. As a contractor with the Anne Arundel County Department of Aging, she assisted in implementing a transition-in-care grant for older adults at Anne Arundel Medical Center and continued in the years to follow to consult families in need.
She earned a Master's degree in education and a post-Master's certificate in Healthcare Administration from George Washington University. After completing her undergraduate degree at University of California, Davis, she earned a secondary teaching credential at Sacramento State University. She is certified to administer the Brief Cognitive Assessment Tests (BCAT). Also, she is a member of the Aging Life Care Association, ALCA, (formerly known as the National Association of Professional Geriatric Care Managers) and the American Nurses Association while adhering to the standards of practice and code of ethics established by these national professional groups.
As a powerful advocate for her clients, she is committed to ensuring older adults live their life to the fullest under the best possible conditions.
For more information, contact
Lynn Carr, RN, MA, CCM
 Certified Nurse Care Manager
(office) 410-867-2042
(cell) 410-507-0915